October 18th, 2001: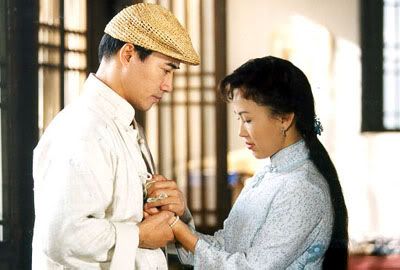 Unlike what was reported in the October 17th, 2001: Steven Ma Jing-Tao does not co-star with Amy Chan Sau-Man and Anita Yuen Wing-Yi in the Mainland television series FUNG WAN SUI YUET (The Turbulent Years). The actor in the related image with Chan is not Steven Ma but Weng Ka-Ming. In the article, Chan was not talking about working with Ma; rather, she was talking about having patched things up with him. The error has been corrected in the original edition. (From: http://www.hkentreview.com/)
dECEMBER 2TH, 2001: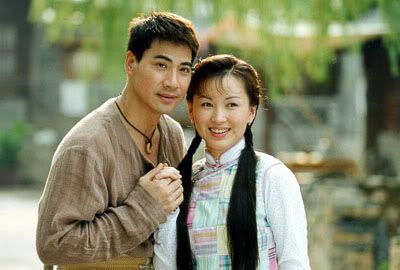 Amy continue filming The Turbulent Years and recording her themesongs.
January 7, 2003:
According to television news, Daniel Chan Hiu-Tung, METEOR GARDEN'S Barbie Xu Xi-Yuan, Jacky Lui Jung-Yin, Jessica Suen Huen, Kingdom Yuen King-Tan and Amy Chan Sau-Man are on location in the Guangzhou city of Panyu this week working on an independent television production of A CHINESE GHOST STORY.
April 11, 2003:
Amy Chan Sau-Man has shot a CHICAGO-themed ads for Royal Bodyperfect. Reportedly, the company's weight loss regime and exercise helped Chan shed 16 pounds in three-and-a-half weeks.